Meeting Rooms
* Meeting room capacities may be limited during the ongoing COVID-19 pandemic. Please contact the library or visit our COVID-19 dashboard for current policies.
The Library has several rooms available for meetings and programs. The primary purpose of these rooms is to provide appropriate space for Library meetings and programs to support and promote the Library's mission of providing free and easy access to informational, recreational and educational materials. However, when the rooms are not being used by the Library or its support groups, they will be available for use by community groups and organizations.
For meeting room booking inquiries, please call or stop in at the library.
Our Meeting Room Policy is available to view online.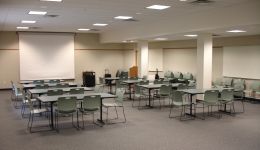 Silver Creek Room
97 person capacity, HD projector and pull-down screen, sound system, white board, counter & sink area, small refrigerator, portable PA system, podium, coat rack, outdoor patio area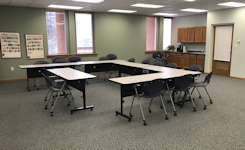 Nash Room
63 person capacity, counter & sink area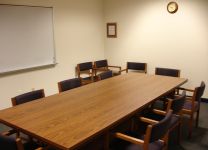 Jorgenson Room
12 person capacity, large conference table and white board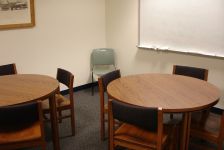 Ceresco Room
6 person capacity, two small tables and white board
A digital LCD projector, laptop computer, and portable screen are available for use in the Nash Room. The laptop may also be used in the Silver Creek room. Patrons may also bring in their own laptop and/or projector.