Libby
Audio Books, eBooks, Movies, Music & More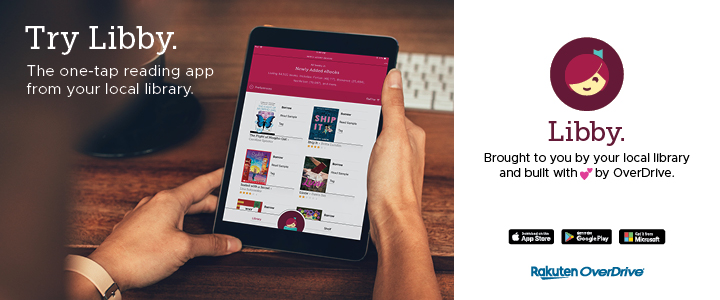 Borrow eBooks, audiobooks, and magazines to read on your phone or tablet using the Libby app by OverDrive. You can even send and read your borrowed eBooks to your Kindle eReader! It's free and easy to get started for new users and a streamlined experience for current OverDrive app users. Learn more at overdrive.com/apps/libby.
Get Libby in the Google Play Store
Please note: support for the legacy OverDrive app is ending at the end of 2022. Unfortunately, Libby is still not supported on Amazon Kindle tablets. We've provided instructions (courtesy of the Central Rappahannock Regional Library) for installing Libby on Amazon Kindle Fire tables. Please note that this unofficial procedure requires you to disable security settings on your device and, as such, library staff cannot assist you with this process.
Installing Libby on Amazon Fire Tablets
If you currently use the legacy OverDrive app and need assistance, visit help.overdrive.com