ROMPER ROOM

LET'S MOVE!
PLAY & PHYSICAL ACTIVITY are important for healthy, happy humans and the Romper Room facilitates both!
FEATURES : TRIKE | BALANCE BIKE | BALL TOSS | GIANT PARACHUTE | FOOT-TO-FLOOR VEHICLES |  PLAY CARPETS | GIANT LEGOS | TUMBLING MAT | HIPPITY-HOP BALLS | BALANCE BEAM |TUNNELS
RESERVATIONS : Available for family/friend bubbles of up to 10 people. Call the library, 920-748-6160.
SANITARY : Cleaned with an electrostatic sanitizing wand between every reservation.
ENGAGING for ages 2-6 years. Older children welcome.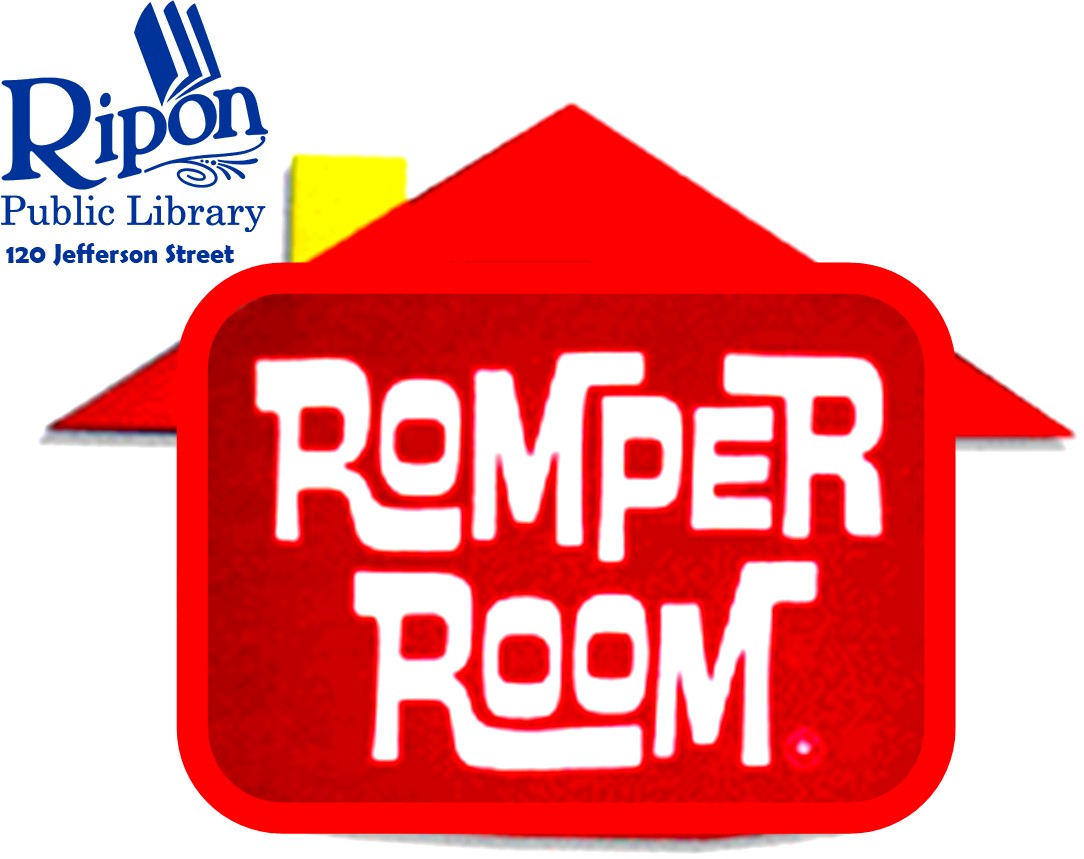 The Romper Room exists thanks to personal donations and funding from Ripon Noon Kiwanis and the Webster Foundation. IT TAKES A VILLAGE AND WE ARE GRATEFUL!