VALENTINE CANVAS PAINTING WITH PENNY PEONY DESIGNS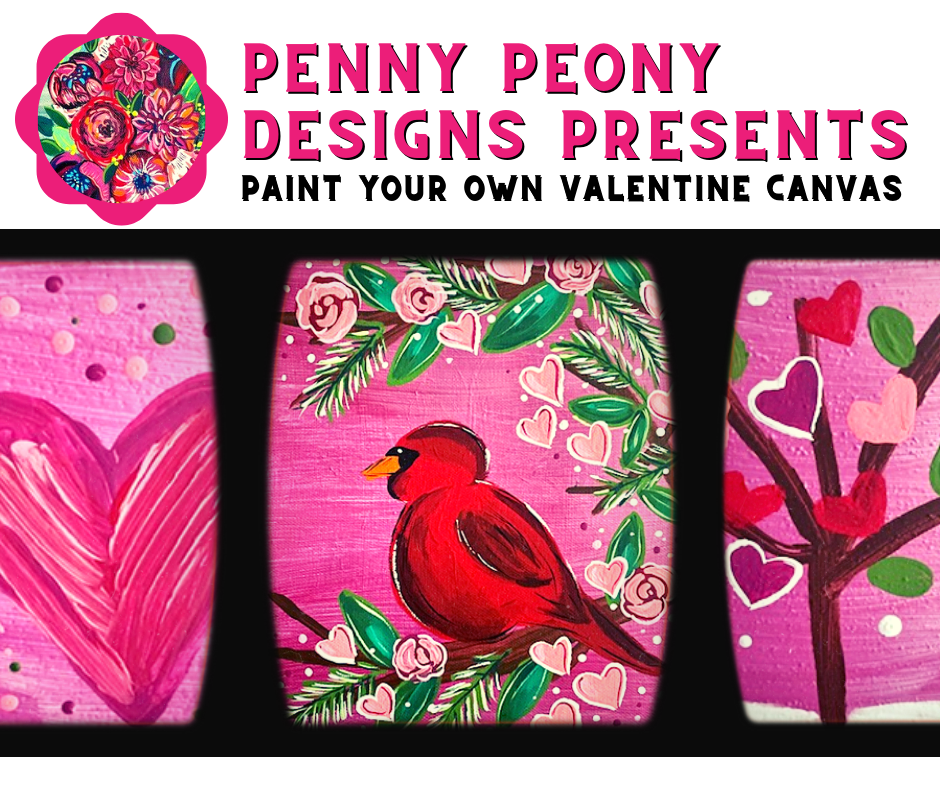 Katie Lang, of "Penny Peony Designs," guides ages 4 years to adult through the creation of Valentine-themed mini art canvases just in time for gifting. Two sessions are available, Saturday, February 4th and 11th, at 10-11 AM in the Silver Creek Room. There is no charge, though reservations are required with classes limited to 25 participants. Please choose one session and call the library at 920-748-6160 to make a reservation. Walk-ins will be welcomed if there's space. 
As a mom of young children, Katie is attuned to the creative process of kids through adults! Her instruction will cover three designs ranging in difficulty from easier to higher skill levels. Participants choose their design and determine when to stop adding to their canvas. Regardless, the results will be lovingly created and enjoyed!
Youth Services Librarian, Linda DeCramer, will be on hand to assist the younger crowd, allowing their caregivers to participate fully.
---