TOM PEASE IN CONCERT!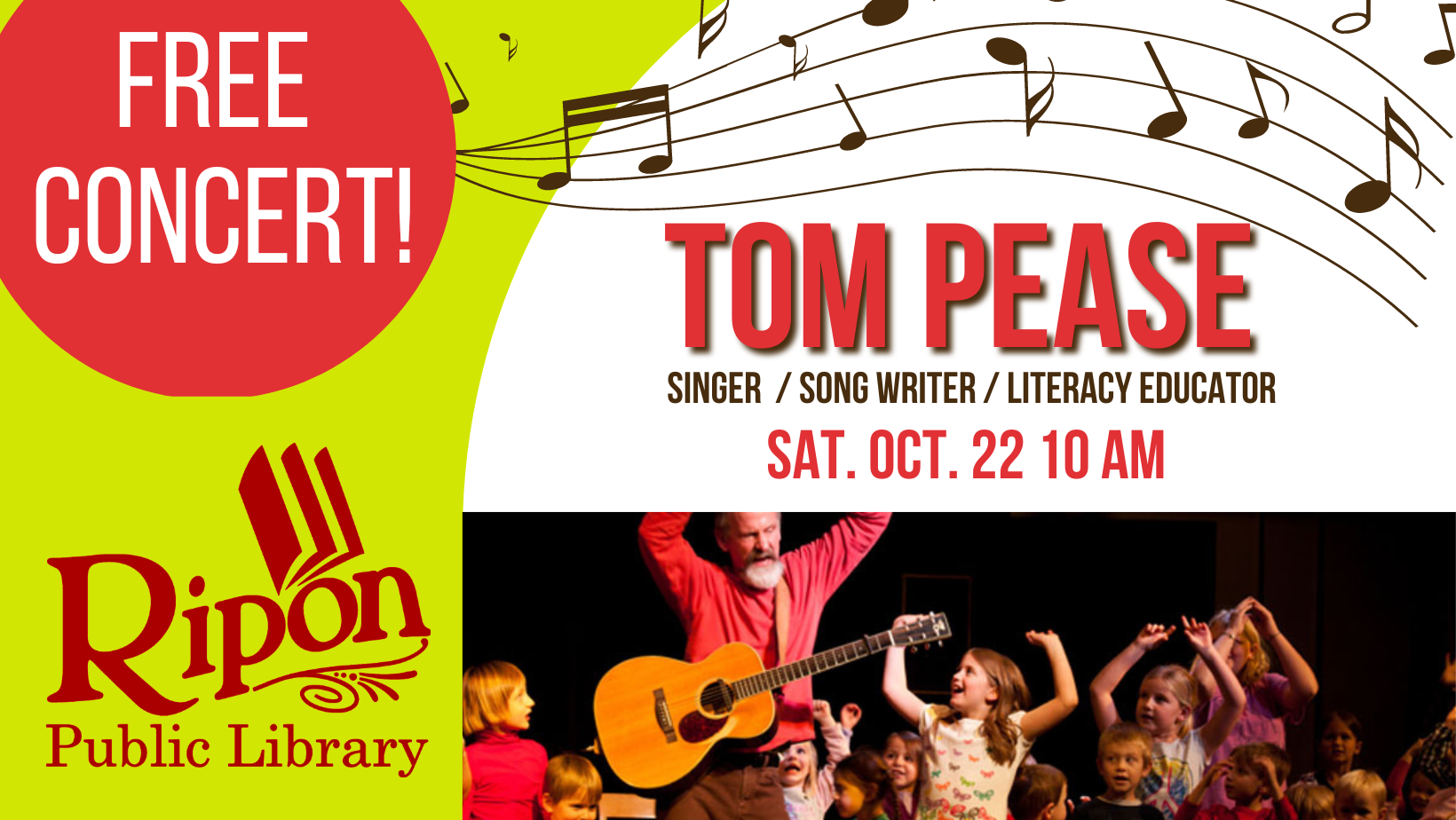 Tom Pease Concert + 1000 Books Before Kindergarten Graduation Celebration! | Saturday, October 22 @ 10:00 AM | Kid & Families
Musician Tom Pease, who can still do the splits while playing his guitar, performs a range of family favorites designed to bring out the sillies and honor the very best in humanity! Kids and families will dance, sing, and laugh along to Pease's singular style. The event celebrates kids who have read 1000 Books Before Kindergarten with a diploma presented by Ripon Area School District and cupcakes for all!
---