STORYTIME NOV-DEC 2023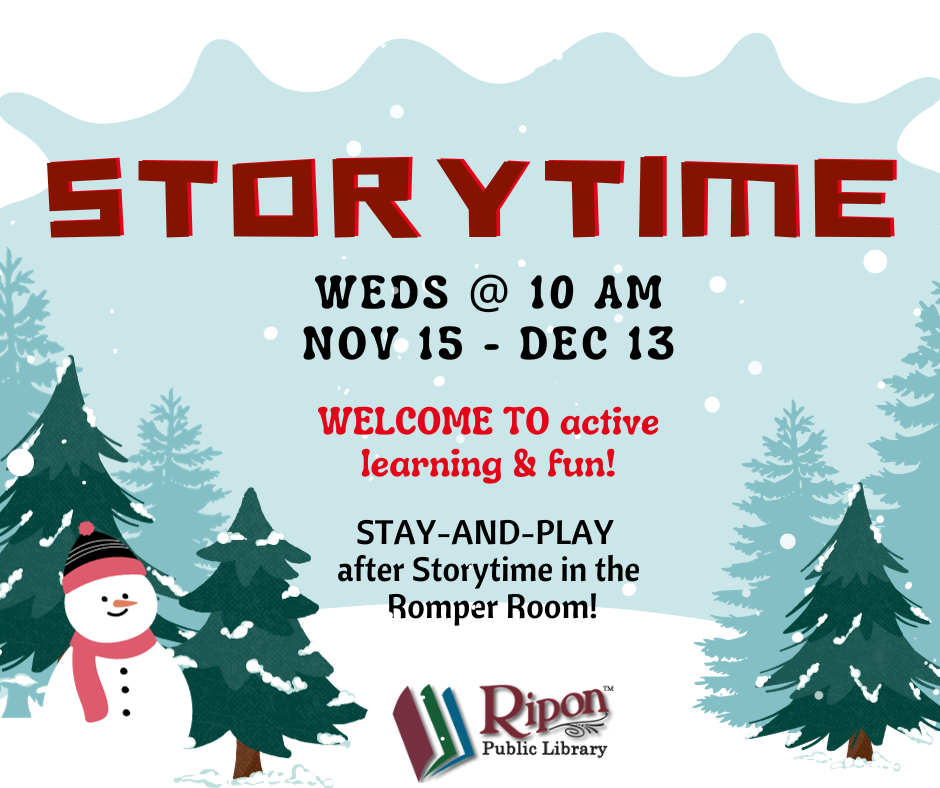 Welcome to active learning and fun, where early literacy and STEM concepts come to life through stories, music, movement, and enrichment activities. It's a happy place for kids and caregivers to learn and play. Stay and Play in the Romper Room after Storytime. This active space allows kids to release their excess energy and advance their physical skills all while supporting social connections for adults and children.
DEC 6: POLAR FREEZE A snow and ice themed celebration including sensory experiences & more!
DEC 13: COOKIE SASON! Enjoy a rousing & hilarious cookie-themed Storytime! Stay for cocoa and cookie decorating.
DIY BOOK & ROMPER ROOM
WED DEC 20 & 27 AM Keep your weekly library habit with DIY Books + Romper Room! Come on in for a stack of books and enjoy social time in the Romper Room.
---
Related Events
FRI DEC 22 | 1 PM | FREE | NO REGISTRATION Families with children enjoy a rousing & hilarious cookie-themed...