Seeking Plastic for WASHED ASHORE ART + STEM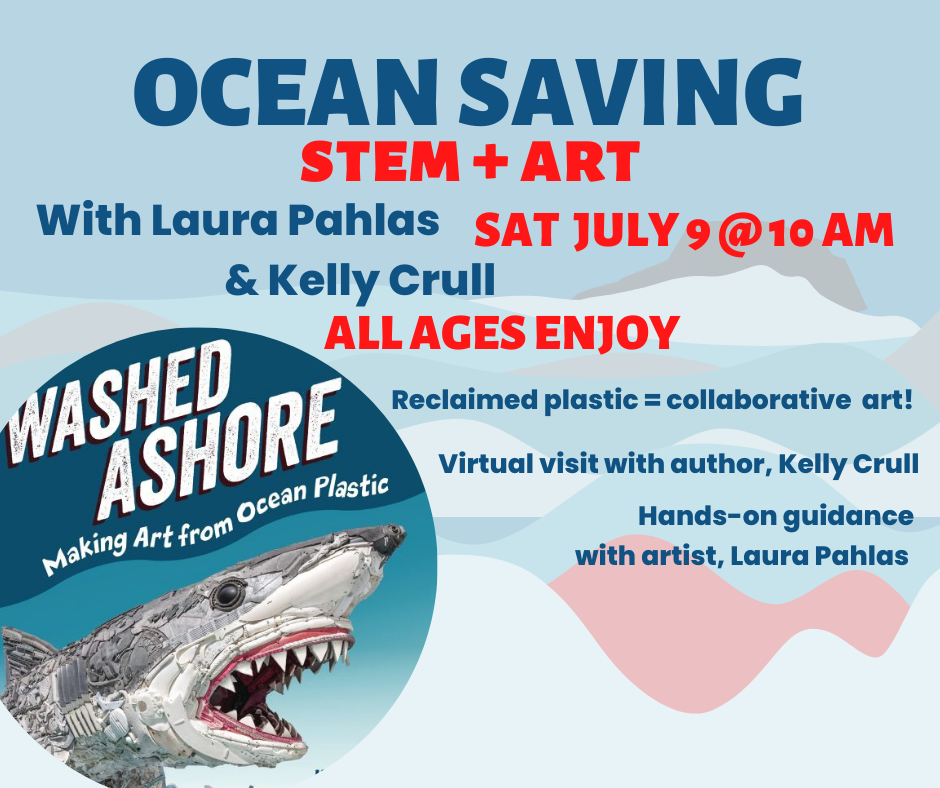 WE NEED CLEAN PLASTIC! We are collecting plastic items for the WASHED ASHORE STEM + ART workshop July 9 @ 10 am. To keep our collection manageable, please bring ONLY THE ITEMS on the list below. PLEASE WASH ITEMS THOROUGHLY.

BOTTLES

in various sizes& colors such as water, soda, & shampoo bottles.

COLORED CAPS & LIDS.  Solid colors preferred, though not required. E.G. glue stick, bottle, milk jug, & marker caps, squeeze pouch tops, Tupperware lids, etc.

SMALL CUPS & CONTAINERS such as apple sauce, yogurt, & fruit cups, etc.
Collection box located near the main entrance of the library during the final week of June and early July. 
THANKS FOR YOUR HELP!
---