NATURE'S NICHE: EXOTIC & NATIVE ANIMALS RESCUE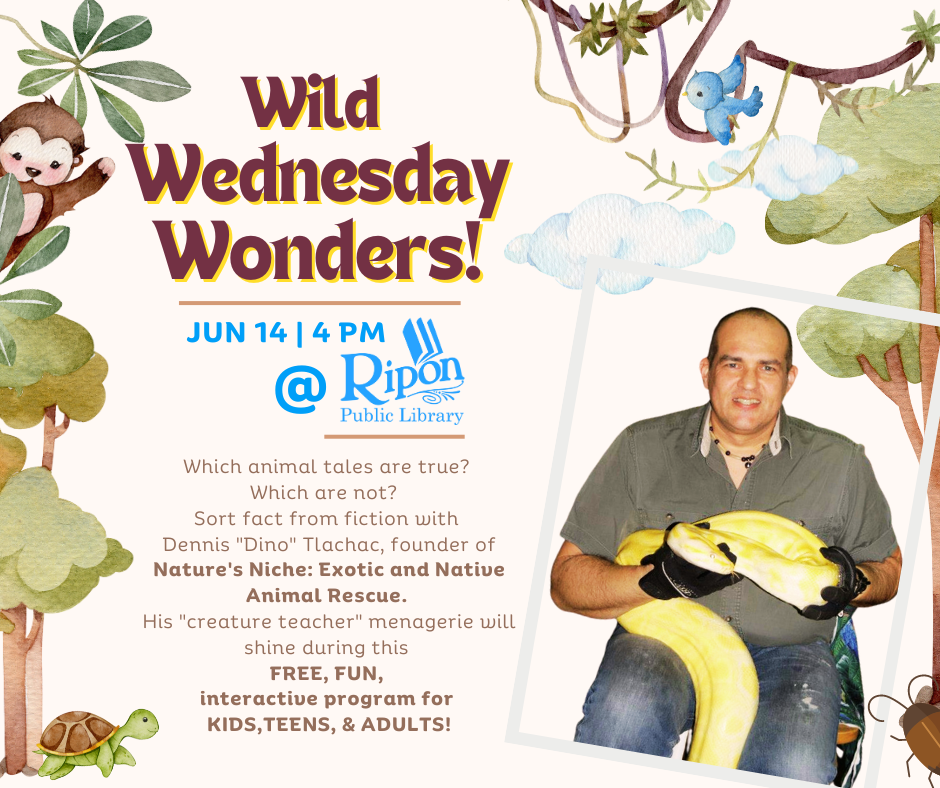 Which animal tales are true? Which are not? Sort fact from fiction with Dennis "Dino" Tlachac, founder of Nature's Niche: Exotic and Native Animal Rescue. His "creature teacher" menagerie will shine during this free, fun, interactive program for kids, teens, and adults!
Weekly WILD WEDNESDAY WONDERS offer exploration for all ages.
---