Coming soon, SNOWSHOES!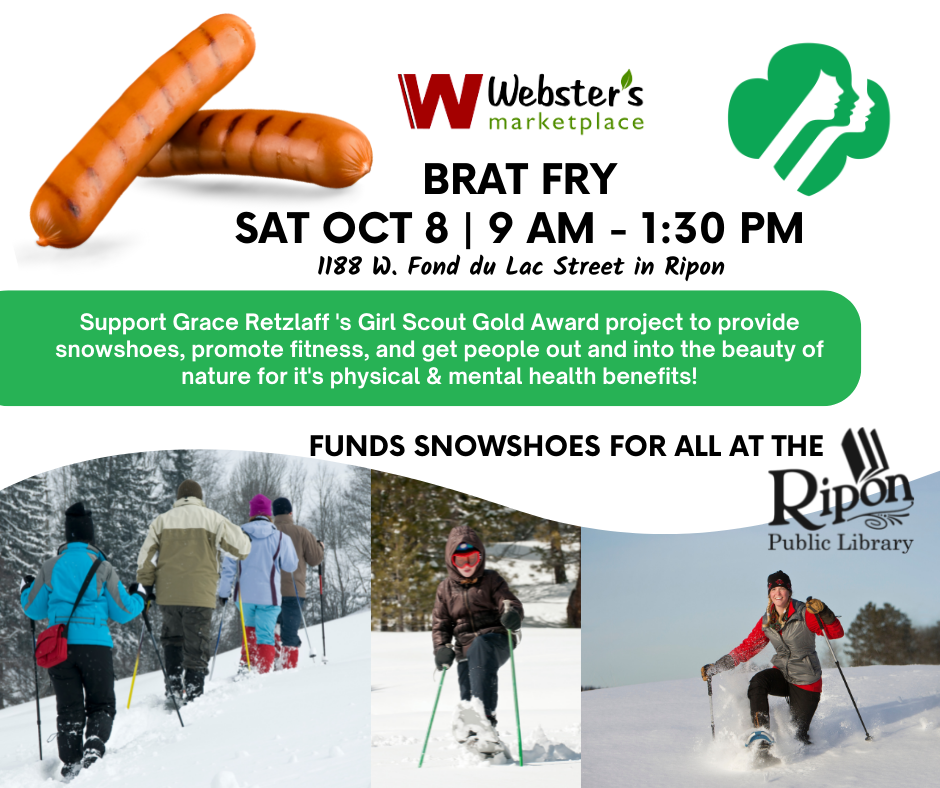 Help
raise money to donate snowshoes to the Ripon Public Library this winter, so families and friends can check these out and explore the beauty of nature in the winter.
On Saturday, October 8, 2022, from 9 am-1:30 pm, come to the Brat Fry at Webster's Marketplace, 1188 W. Fond du Lac Street in Ripon. Creating a program for Ripon families to be able to borrow snowshoes is a part of Grace Retzlaff's Girl Scout Gold Award Project, which is the highest award a Girl Scout can earn. She is grateful for this community partnership with the Ripon Public Library.
So, come out and support this program. Then, this winter, you can get out there, winter it up, and go snowshoeing with your squad!
If you are unable to stop by on October 8, but would still like to make a donation, please contact Grace at retzlafffarms@gmail.com.
---