Book Discussion Group
Up Harvey's Creek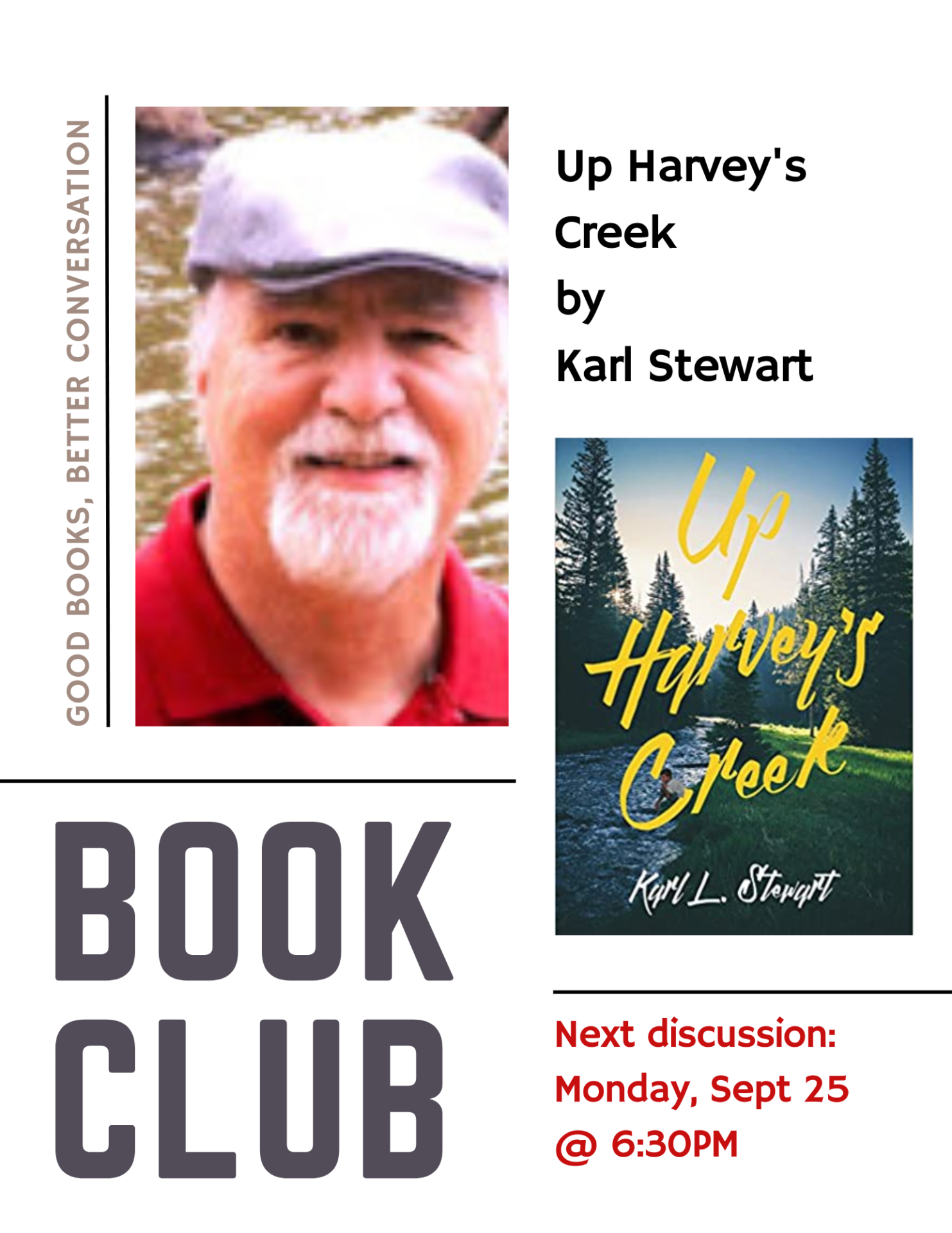 Join the library book discussion of Up Harvey's Creek by local author Karl Stewart on Monday, September 25 at 6:30 PM! Copies of the book are available to check out at the library, about three weeks in advance, while supplies last.
****Call the library for this month's Zoom password.
All are welcome!
From Amazon.com:
Great Southeast Book Festival Honorable Mention Best Fiction
Something is terribly wrong with Junior Carter's father. Stu, a veteran of four years of naval combat in WWII, has become increasingly erratic and violent, threatening the stability of the family. Eleven year-old Junior concludes it is his task to find and fix whatever has gone wrong. In the forests, hills, and streams of post-war West Virginia the young boy finds the solace and strength necessary to continue as he comes to realize that despite his best efforts, things are rapidly spiraling out of control. Up Harvey's Creek is a poignant tale of a time gone by and of a child's attempt to make sense of the inexplicable. Filled with pathos and humor, it is also a powerful commentary on the effect of what we now call the post-traumatic-stress syndrome.
---