Adult Learning Series: Elections in a Democracy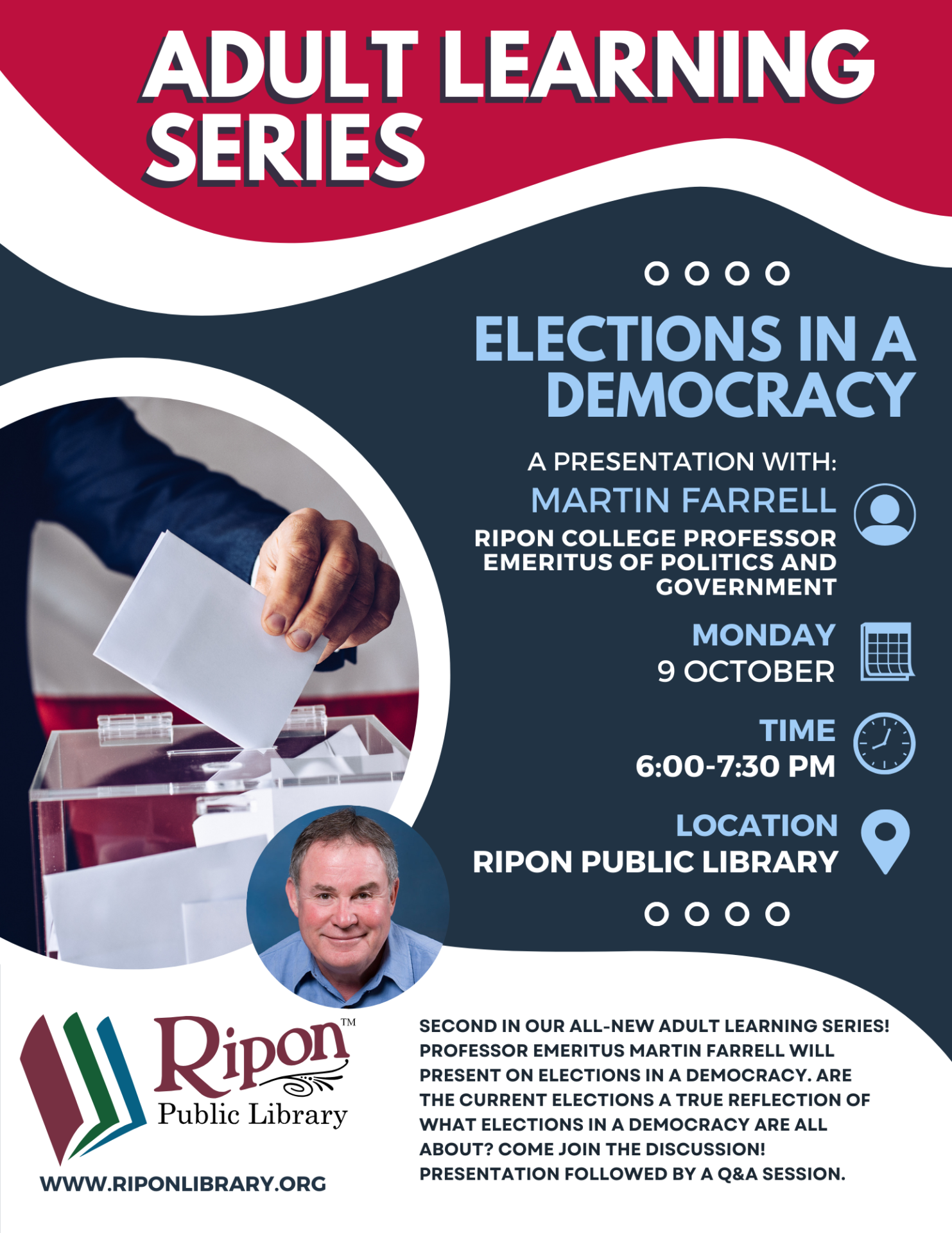 Second in our all-new Adult Learning Series! Professor Emeritus Martin Farrell will present on elections in a democracy. Are the current elections a true reflection of what elections in a democracy are all about? Come join the discussion!
Presentation followed by a Q&A session.
---