Final Concept – Remodeling & Landscape Plan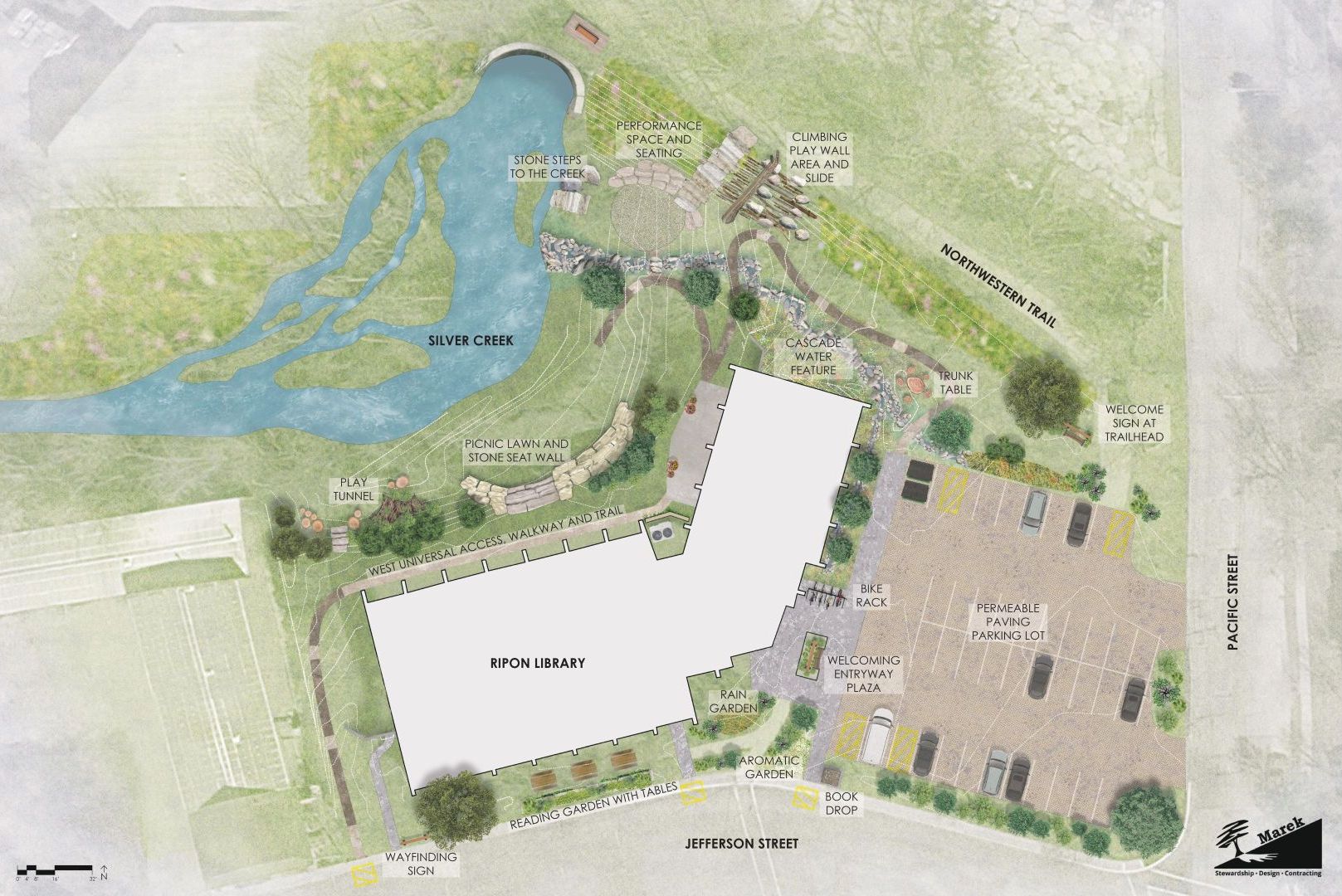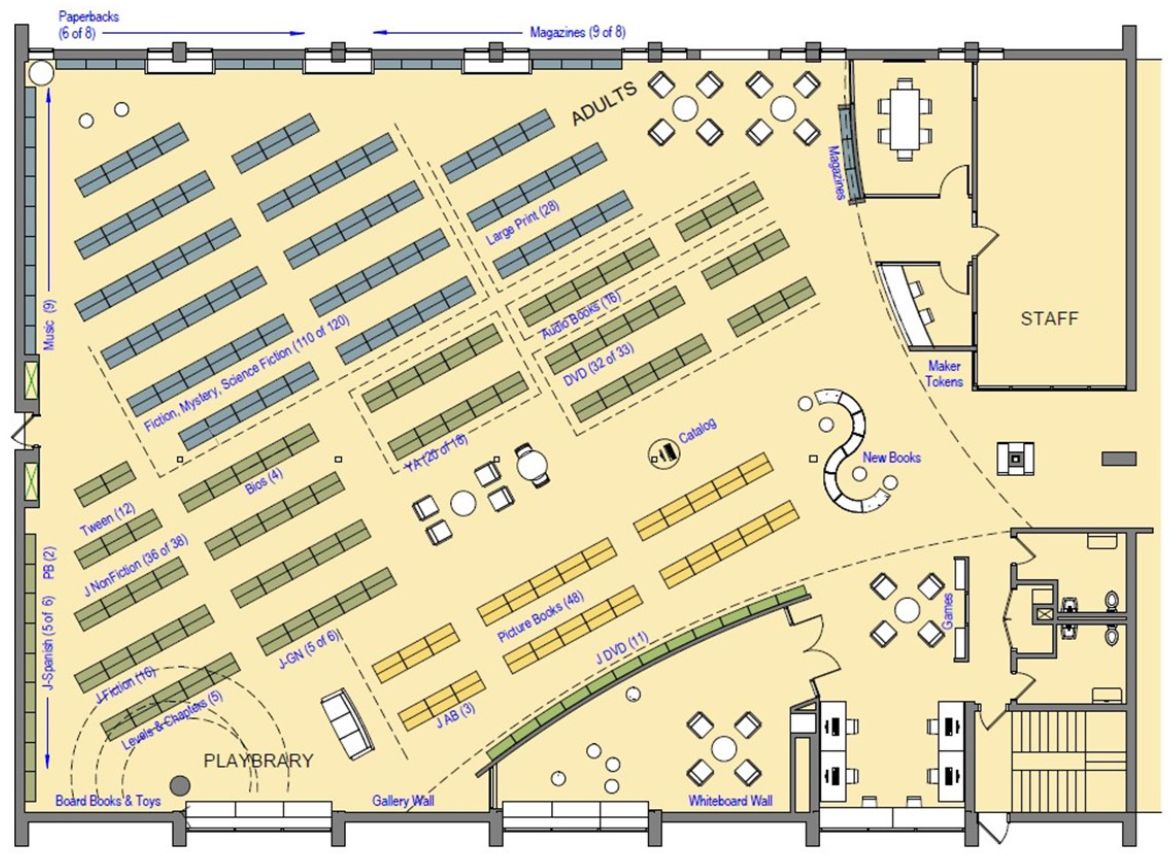 Please note: The outside book drop would be relocated along Jefferson Street. The bicycle rack is not labeled, but is shown near the front entrance.
Click below for a high quality, printable PDF version:
20220622-Final-Concepts-INDOOR-OUTDOOR
You can also view the 3D renderings of the interior design.