Spot the Spud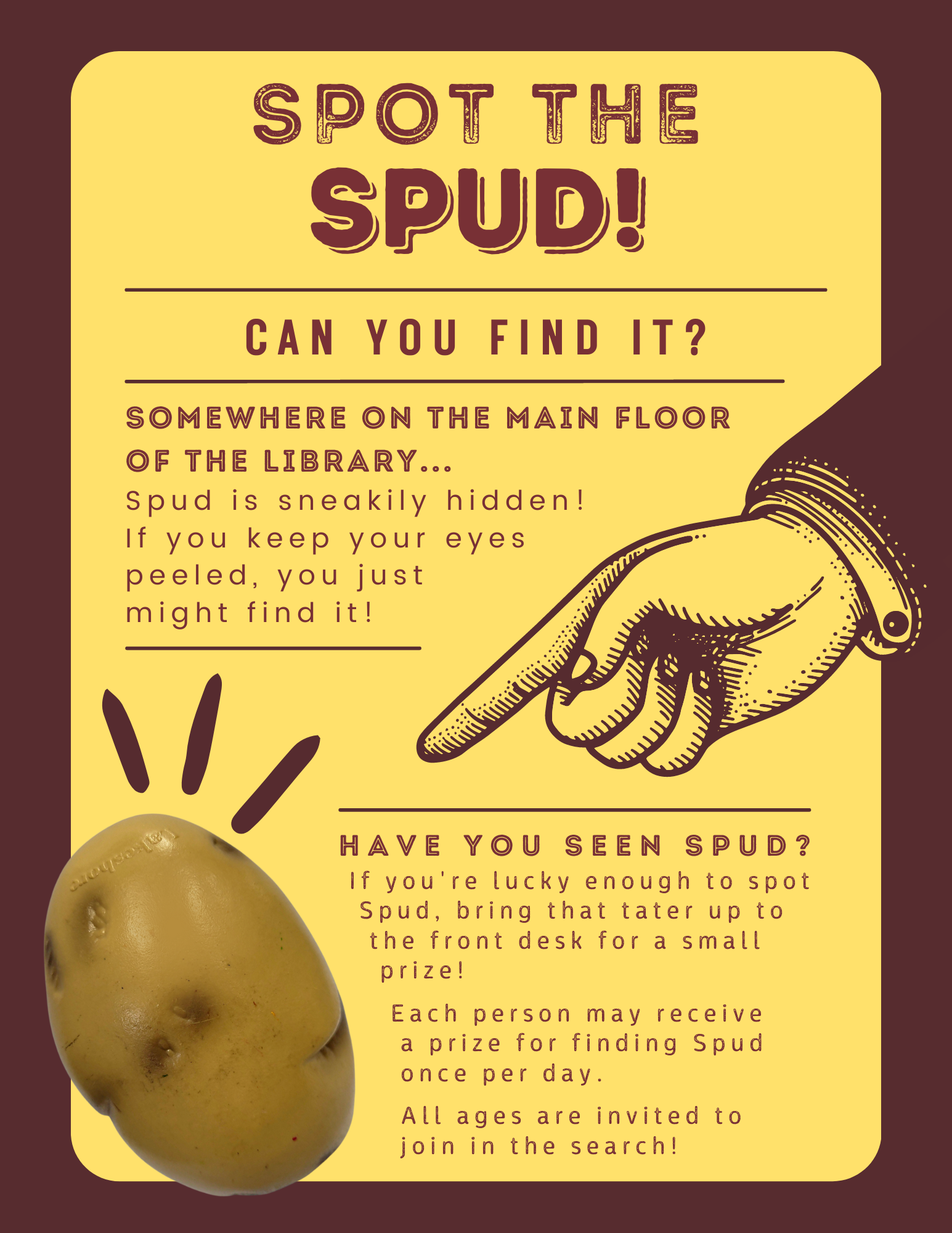 Spot the Spud!
Can you find it? Somewhere on the main floor of the library… Spud is sneakily hidden! If you keep your eyes peeled, you just might find it!
Have you seen Spud?
If you're lucky enough to spot Spud, bring that tater up to the front desk for a small prize!
Each person may receive a prize for finding Spud once per day.
All ages are invited to join in the search!