READ FOR A CAUSE REWARDS!
Thank you, Friends of the Ripon Public Library, for funding summer 2021's READ FOR A CAUSE initiative! This annual offering provides everyone who participates a voice in their community while, also, supporting excellent local causes. It's a win/win for everyone!
2021 REWARDS
$100 to Ripon Area Community Theater (RACT), $150 to Freeland Film Festival, and $250 toward purchase of Wonderbooks for the library's youth collection. Congratulations to participants and recipients!
$100 RACT | Received by Brian Reilly and other thespians!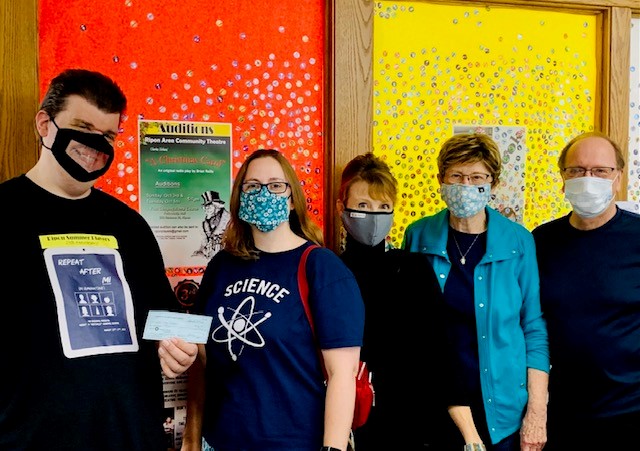 $150 to Freeland Film Festival | Received by Evelyn Galster